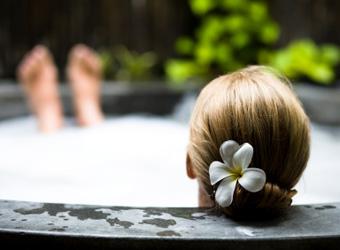 Spa days are considered an awesome way for you to relax. Due to customary hectic schedules, finding a way to relax on a regular basis is a necessity. Having spa days will help you with effectively rejuvenating your mind and body so it becomes healthy and able to function properly. Spa days do not need to be done every day. You can plan a spa day once or twice a month. This would help you immensely, especially if you have a busy and stressful lifestyle.
How Can You Make Your Spa Day Perfect?
There are several factors that should be considered if you want to have a perfect spa day experience. You can choose from among a wide array of treatments that can help you with relaxation. Pampering yourself every once in a while is not so much an indulgence, but a way to look after your mental health and reduce stress. Here are some tips to aid you in planning for a perfect ladies' spa day.
Schedule Ahead of Time
To better plan for a perfect spa day, it is necessary for you to plan ahead of time. You may want to consider checking your schedule for a month in advance just so the spa day does not overlap with any other planned work or personal activity. This will also help avoid any last-minute cancellations. Additionally, by knowing the time at the spa is not interfering with any other appointments, you will not be distracted by other tasks and will be able to truly enjoy the experience.
Check Out Possible Locations
It is also best to do some research on the best spa locations in the area. There are a lot of spas available today. In fact, you can find spas in the city as well as in the countryside. You have to compare the possible spa locations and decide where you would want to go to for your special spa day.
Consider the Spa Packages
Check out the spa packages offered by different locations, because you can find good deals on spa services. Availing yourself of deals and packages is a great option since you can save money while enjoying yourself.
Bring Some Friends
It is also fun to bring friends with you on this day. Some spas offer package deals for groups. Moreover, it is also great to share this day with your loved ones who also need to have some time off to relax and unwind.
Pamper Yourself with Several Treatments
If you want to make your spa day more exciting, it is best to try out some new treatments. While it is natural to play it safe and get the treatments you have already tried, it would be an exciting treat for yourself to try out new experiences. You can mix and match treatment options to better help you improve your health and wellness. You can choose from a variety of massage styles, and perhaps pair this with a pedicure and manicure. Skin and facial treatments vary as well, so ask the staff to guide you.
No Time Like the Present
A spa day will definitely help you relax and unwind from a busy work schedule. With proper planning and by choosing the best options in terms of location and treatments, any woman can definitely have a perfect ladies spa day. Moreover, this special day can be shared with friends and loved ones who also need a spa day. So, start planning your own perfect ladies' spa day today.
Byline
Richie Withers is a freelance writer who focuses on health & wellness, beauty products, fashion & style, spa treatment, nutritional science and other assorted topics. Those looking to further educate themselves on spas should consider viewing this information on T4 Spa and their Pedi Spa.